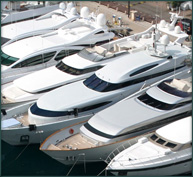 BOOKING A YACHT CHARTER VACATION



The private yachts we book are individually owned and operated, thus there is no one single set of rules. Most yachts of certain sizes and types use similar agreements, but some terms will vary. The information provided here is generally correct, but the charter agreement signed by you and the yacht is the controlling document.

Yachts receive bookings on a continual basis. Once you decide on your yacht, call us to check that the dates you wish to travel are open as there can be last minute changes in schedules that are not noted on our web site. Please ask us if you have heard of a yacht, but don't see it on our site. We can reserve any yacht for you…even if it's not listed here.

Once you have chosen a yacht and confirmed the dates are available, a deposit is required to reserve the yacht for the dates of your choice. Reservations cannot be confirmed until the deposit has been received along with your signed booking agreement. Your deposit may be made by personal check, certified check, bank wire transfer, or in many cases , depending on the yacht, charged to your Visa, Master Card, or American Express card. Credit card payments require a signed authorization form.

If your charter starts within 30 days or less of your reservation date, a bank wire transfer or cash will be required. The final payment for your trip is due to the yacht 30 days before the start of your charter.


CANCELLATION POLICY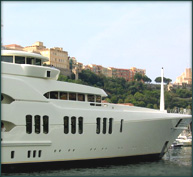 If you have to cancel your charter, the money paid to date is non-refundable unless the yacht is re-booked for the same dates. If we are able to rebook the dates the deposit will be refunded less any applicable cancellation fees. If only a portion of your dates is rebooked you will be refunded on a prorated basis. Frequently, your entire charter fee is non-refundable if you cancel with 30 days of your charter. We recommend purchase of trip cancellation insurance for the value of your deposit and airfare. Many companies offer this coverage. and Access America is one They can be reached at 800-284-8300 or online at:
You should look for coverage that covers you if you have to cancel due any cause including illness or injury of anyone in the group or an immediate family member without pre-existing conditions penalties (in case you already have a medical condition) and extends to weather such as hurricanes as well.


INCLUSIVE OR PLUS ALL EXPENSES



The majority of sailing yachts and some power yachts that base in the Caribbean are offered on an 'inclusive' basis. This means that the rates quoted cover yacht, crew, food and beverages (house brands) as well as water sports equipment found on the yacht. Not included are airfare, transfers, off ship excursions, extraordinary bar and wine requests. On any charter yacht it is customary to leave a gratuity for the crew if you have been happy with the service.

Yachts operating in other locations often charge a base rate plus all expenses. You will be asked what food and liquor, flowers etc you wish and billed their cost. Generally the Advanced Provisioning Allowance (know as the APA) is estimated at 25-30% of the base rate of the charter fee. The APA is due with the final payment for the crew to prepare for your arrival. This is just like owning the yacht - you are charged the cost of all the ship's running expenses such as dockage, fuel, water, ice, flowers, food and laundry.